History
We, Tracey & John Skupny, started Lang & Reed Napa Valley in 1993 with the goal to explore the distinct charms of Cabernet Franc and to craft wines that are both expressive and enjoyable to drink.
The foundation of our wine experience began almost half a century ago while working in the restaurant trade in Kansas City. Having attained positions as wine stewards (sommeliers), the lure of vineyards and wineries brought us to California in 1980, settling finally in the Napa Valley by 1984.
During our wine 'foundation' years, we became intrigued by the magnitude of distinction Cabernet Franc held from notable wine regions in France: Loire Valley and Bordeaux. The early 80's in Napa Valley found vintners utilizing Bordeaux varieties as components of their red wine blends, and Cabernet Franc was a key varietal. Its critical contribution led us to explore the broad range of aromatics and flavors emerging from Cabernet Franc. In 1993, a prototype was crafted that was true to type, redolent in aroma, and pure in flavor, all the while maintaining balance and structure. Lang & Reed Napa Valley was born, and the rest is history.
Named after our two sons, J Reed and Jerzy Lang, we committed to having Lang & Reed Napa Valley be strictly family owned and operated. Winemaking has become storytelling for us, and our wines tell the story of our family and our wonderful life together.
Winemaking & Viticulture
After nearly 40 years in the wine industry, we have come to view the making of our wines at Lang & Reed Napa Valley as the intersection of art and science, with the end results aimed high at bringing pleasure. We take an open-minded, youthful approach to consistently producing delicious wines that are true to their grape variety and are praised for their balance and restraint. The fermentation and aging techniques that we employ produce wines of substance and structure with correct varietal expression.
We work closely with grape growers to combine the appropriate clones with the soil and the most beneficial aspect and growing techniques. These factors unite to bring out the most desirable attributes in each variety that we craft. With this exacting attention to farming, the concept of terroir can manifest in a wine. We've found vineyards in Napa Valley, Alexander Valley, and Lake County that help us express the varietal typicity we seek for our Cabernet Franc. Expanding our search to Mendocino gave us the opportunity to apply this same exacting criteria for varietal expression to our Chenin Blanc.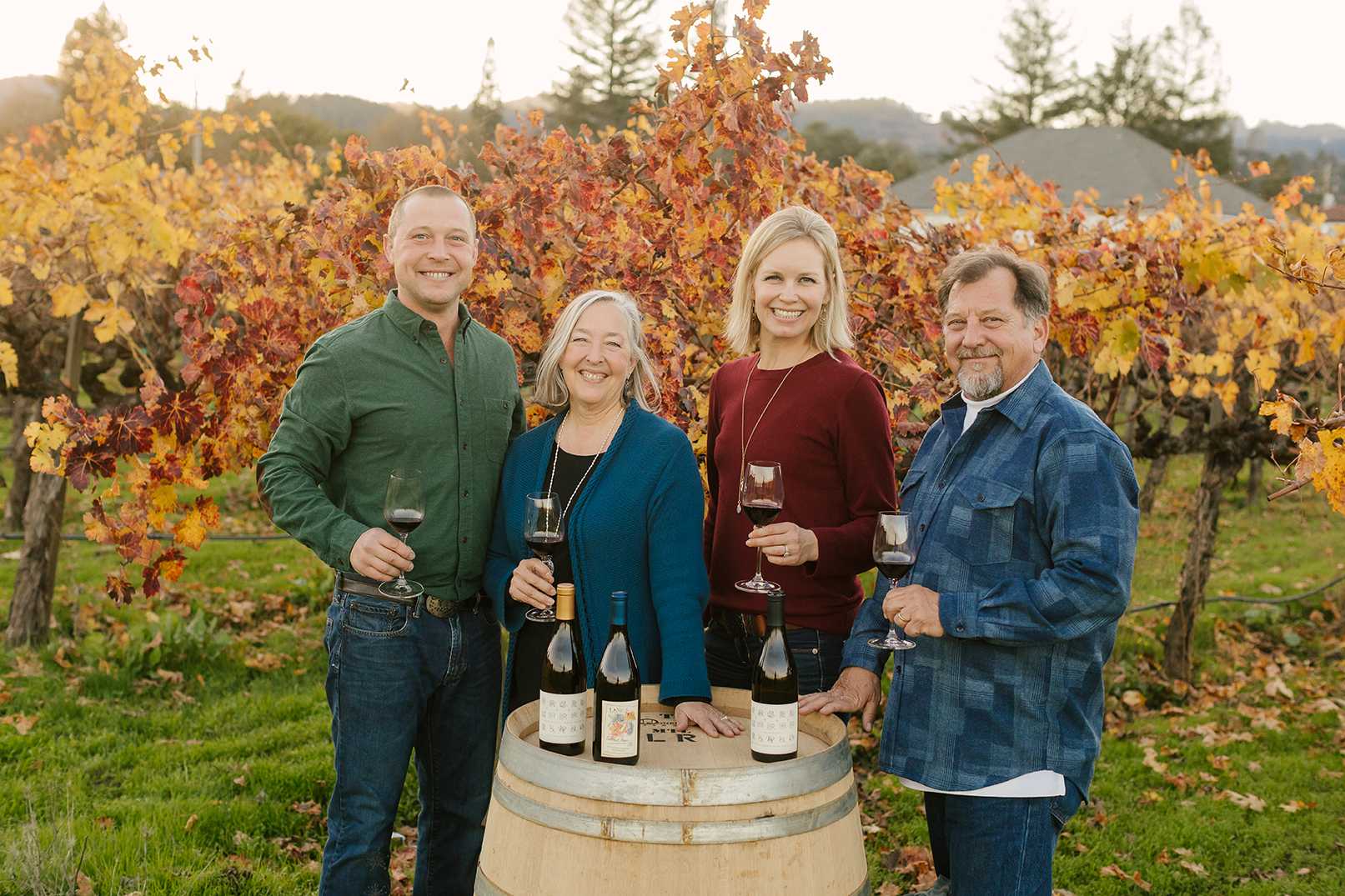 Team
We are family owned and operated, and our family has been dedicated to making enjoyable and accessible wines since 1993.